RockVelo is the leading provider of E bike rental in southern Slovenia. In the 2022 season, we are running 14 rental points in 4 neighboring regions. Our E bikes as well as classic MTB bikes can be rented in beautiful Vipava valley, Karst, Goriška Brda, Postojna and Idrija.
Meet rental point Penzion Sinji Vrh
We are happy to announce the latest addition to our bike rental network – a beautiful hill-top located pension with an in-house restaurant at Sinji Vrh (blue peak). Pension Sinji Vrh is offering accommodation in 12 rooms which are mainly popular among hikers, cyclists & paragliders. Location of pension is something special as it is set on the top of "blue peak" mountain with fantastic views of the Vipava valley. At 1000m of elevation above sea level, this also gives fresh climate even in the middle of hot summer – perfect to get an e bike rental and enjoy an unforgettable tour!
We should not forget to mention their very special in-house restaurant. All dishes are prepared with local ingredients that are mostly grown at the owner's eco farm!! Your hosts Kristjan & Beti are a young couple that took over the family tradition of eco-farming and running this place, so we can guarantee you a very warm and hospitable experience at Pension Sinji Vrh!
E bike routes at Sinji Vrh, Vipava valley
We have carefully prepared 3 different e-biking routes starting at Penzion Sinji Vrh. By using free navigation app, you will never get lost and always stay on the best tracks around! We suggest you download the app once in Vipava valley to get a free map of this region.
E bike route of "Rock Window"
This route is following the mystical backroads of Trnovo Forest which offers shade & fresh air even on a hot summer day. You can stop for a refreshment at mountain hut (Edmund Čibej, Tiha dolina), open weekends only. From there, you are cycling to famous attraction – 13m high rock window of Otlica.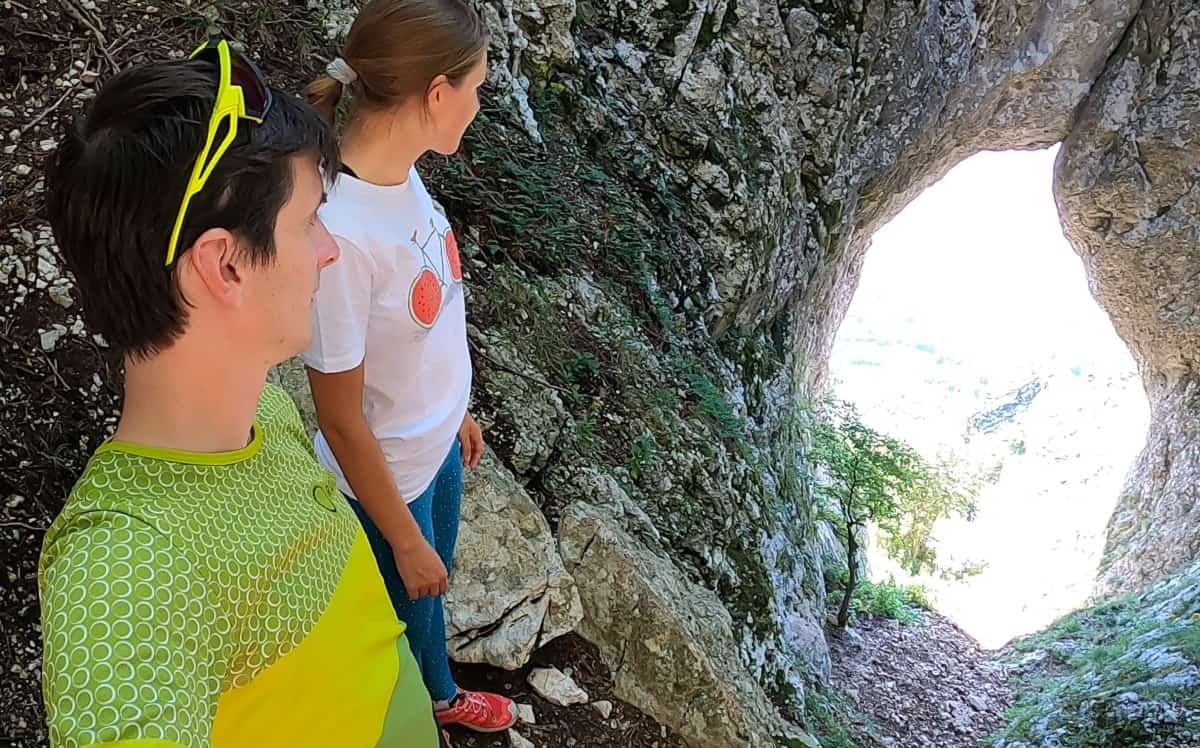 Rental E bikes for 2022 at Penzion Sinji vrh
There are 2 brand new E bikes from famous French brand "SUNN" available to rent at Penzion Sinji vrh. These electric mountain bikes have autonomy of up to 80km and are great to ride both on paved as well as gravel roads around this location. They are very comfortable & easy to ride and you will be thankfull for the powerful electric motor when returning back home on the top of the mountain 🙂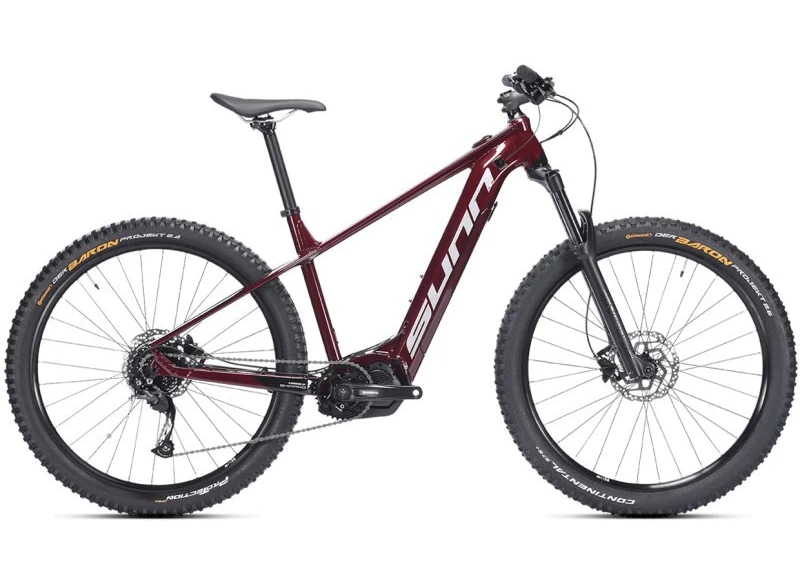 RockVelo is offering additional bikes & guided tours for guests at Penzion Sinji vrh. Please do not hesitate to contact us for any cycling-related inuqiries in the region. Welcome to Vipava valley!