Tour of Slovenia 2021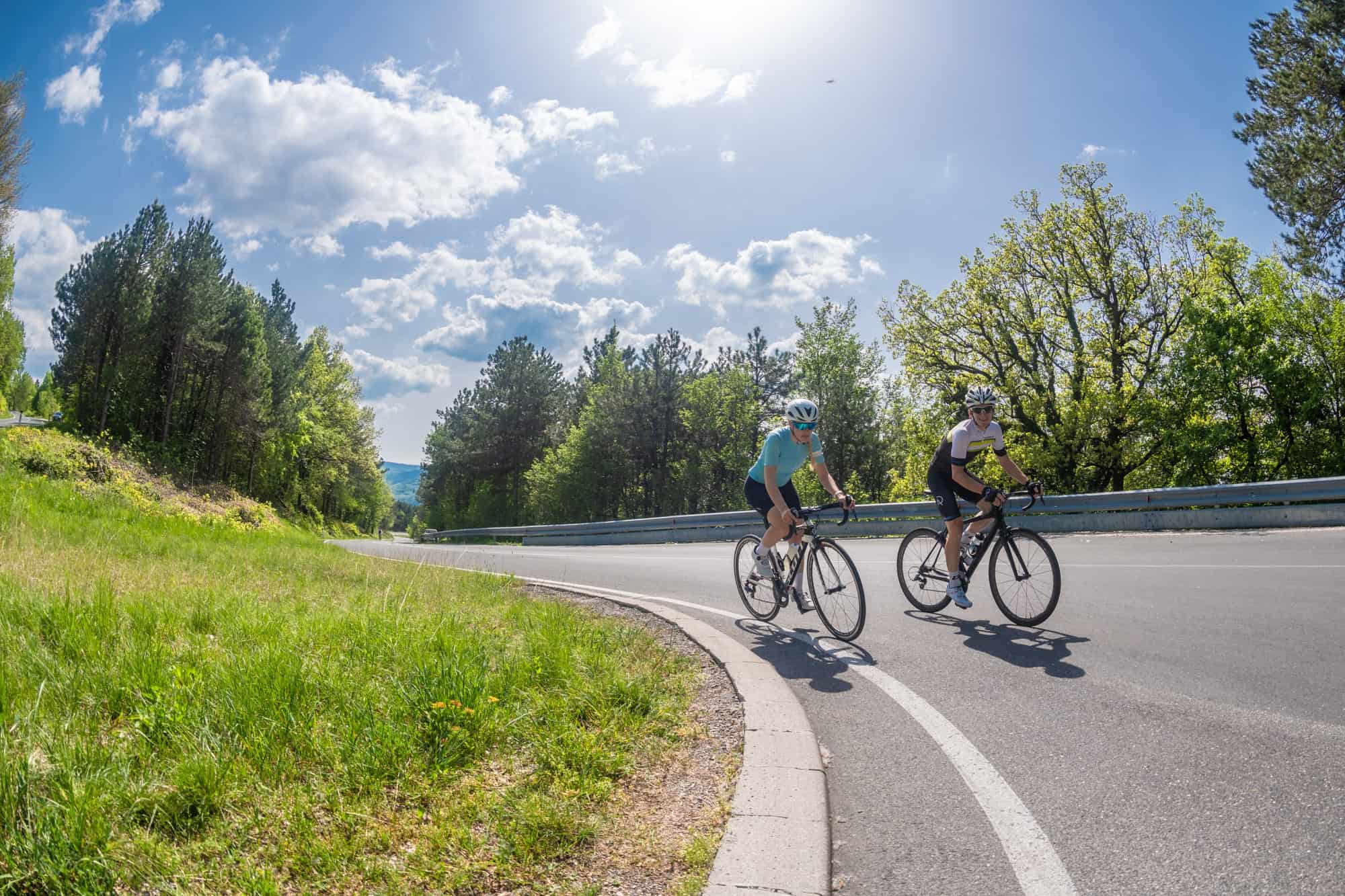 Discover Slovenia on a Road Bike! Feel the atmosphere of racing, cheering crowds, unspoiled nature and magnificent roads! That's Tour of Slovenia Road cycling experience by RockVelo!
Tour description
This 5-day road cycling package is a perfect choice if you ride regularly and are looking for challenging routes with 80-120km of daily riding. Slovenia is a mountainous country offering more than 1000m of climbing per each 100km of distance. Group riding tempo on our tours is moderate, we usually average 20-25km/h with shorter stops.
Each daily stage also includes a longer lunch break to regroup and replenish energy stores with authentic local dishes! You`ll be accompanied by a professional coach and cycling guide + bike mechanic in the following vehicle throughout the tour. Refreshments during the cycling stages are included in this package and the rates are based on half-board lodging in double rooms.
The Itinerary
Day 1
Starting off in the beautiful Vipava Valley, well ride our 1st stage through the incredible vineyards, visiting the medieval town of Štanjel and continuing the loop through the Karst region well known for prosciutto and red wine "Teran". The undulating terrain is perfect preparation for the days to come. Overnight in an authentic rural hotel based on half-board accommodation.
Day 2
After an extended breakfast, well climb on our bikes and head to the mountains. We`ll tackle one of the most spectacular climbs also featured multiple times in Tour of Slovenia. Predmeja climb is tough and the views from the top are rewarding!! After easy lunch, we`ll head further north to catch up with the riders of real Tour de Slovenia! Overnight in a hotel based on half-board accommodation.
Day 3
Combining a bit of riding and meeting the riders at Tour de Slovenia, day 3 is a perfect time to gain some energy and relax before the alpine stages. Expect about 3hrs of riding and plenty of time for sightseeing in the capital of Ljubljana. (Itinerary of 3rd day may change to better follow the Tour of Slovenia race. The final Itinerary will be published in March 2020).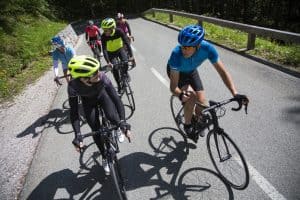 Day 4
The big day! We`ll ride the most iconic road cycling route in Slovenia, covering about 110km and 3000m of climbing! The highest motorable road, as well as the highest alpine pass in Slovenia, are included in this stage. A day to remember for sure (and relax sore legs in the hot tub in the evening!). Overnight in an authentic rural hotel based on half-board accommodation.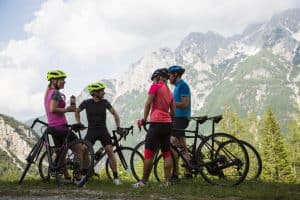 Day 5
After a gentle warm-up well stretch our legs over some less difficult climbs of the day, riding the border between Slovenia and Italy all day long. Descending down to Brda wine region, catching the sunset light on a terrace above the Vineyards its a perfect end of the tour! Extended wine-tasting is included with the half-board accommodation on this splendid location close to Nova Gorica.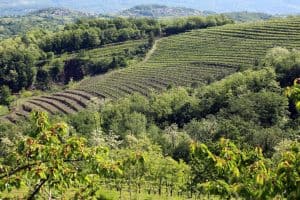 What's included:
-5 riding days
-professional English speaking bike guide, mechanic & following vehicle
-refreshments during a tour
-all transfers between daily stages
-overnights based on half-board & double occupancy
-carbon/Ultegra road bike rental (helmets & pedals upon request)

Extra costs:
-airport transfers (add about 80€ for transfer from nearby airports of Ljubljana, Trieste, Venice)
-single occupancy supplement (add 250€/person)
-lunch (add about 25€/day)
-other personal expenses
Pricing
1.150 €/ person, minimum group size 4 riders
Bookings